Ideally located in the heart of Saint-Nicolas de Bourgueil Appellation enjoying the chemistry of climate, soil and grape variety.
Cep de vigneGrape variety : cabernet franc
Climate: facing full South and sheltered from Northern winds by the forest, the vineyard enjoys an exceptional micro-climate.
Terroir: the wines made at La jarnoterie vineyard is planted on silicate clayish soils.
The Estate, a family property of 26 Hectares, was established in 1893. For five generations, we have focused our attention on working hard and precisely with one goal : to highlight the subtlety of our grape variety (Cabernet Franc) and rveal the best of our terroir.
The vines are constantly cared for, respecting time and soil requirements: partial grass covering, leaf thinning... We use integrated farming methods which respect the environment : HVE3 (High Environmental Value) label.
The only goal being to ensure the best fruit quality and consequently the best quality of wines.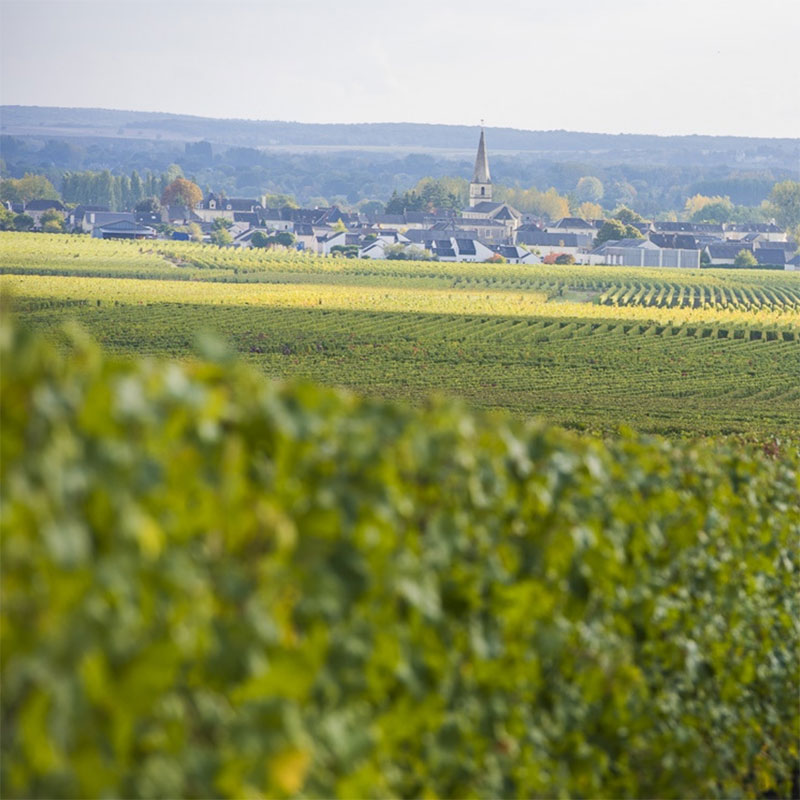 "In the world of nature, only the vine. reveals to us what is the real taste of the earth".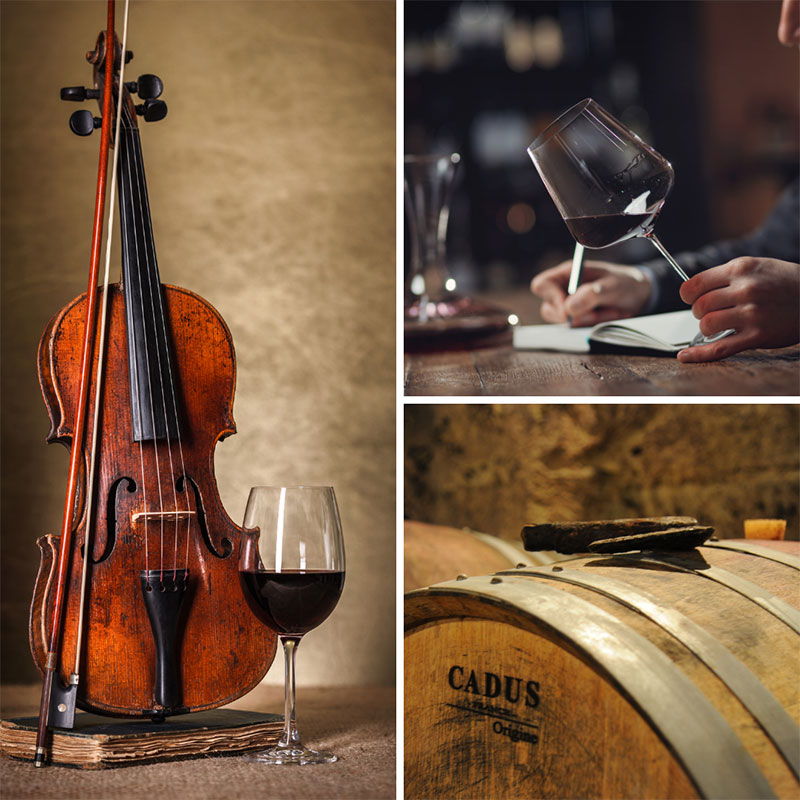 Our wines are machine harvested apart from the Concerto Vintage old vine parcel which is totally handpicked . Grapes are sorted before going into vats.
Then rigorous work is necessary in the wine-making room. Fermentation succeeds under regulated temperatures. Settling in tanks lasts for a couple of weeks.
Finally all our wines are made in chestnuts barrels, sheltered in our tuffeau stone cellars : A well deserved rest in smooth wood barrels nesting in cool alcoves. Wine gives us a hundredfold return to the gift we made to it : aired, rested, with its hard tannins having become smoother, rounder, having ripened in silence, moisture and freshness…
This quest for taste and spirit now results in a unique signature : finely textured wines that are fleshy, delicate, elegant and fruity.
Magic of the Winemaker!
"..For I feel a boundless joy when I flow Down the throat of a man worn out by his labor; His warm breast is a pleasant tomb Where I'm much happier than in my cold cellar..."
Excerpt from the Soul of Wine by Baudelaire.
Oh! Surprising flavours .... a delight to the taste buds.